Our Favorite Fertility Gifts This Holiday Season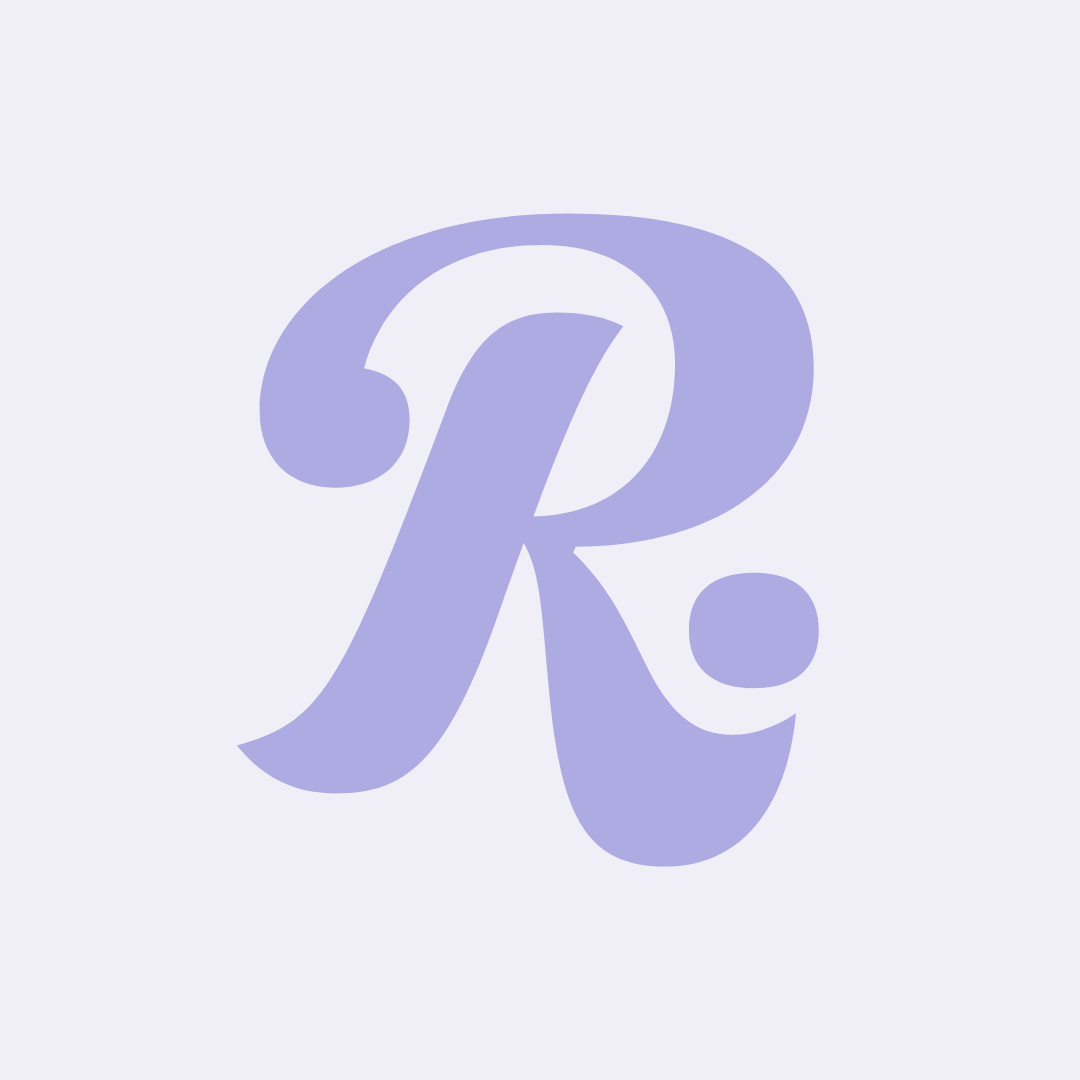 Charlotte Arthur
•Nov 22, 2022
As much joy as the holiday season never fails to bring, it is often simultaneously stressful. It takes a lot out of you: emotionally, mentally, and financially. For those trying to grow their families, it can be especially hard to dodge well-meaning, but difficult questions, triggering events and, of course, the constant "what ifs" that come up as we celebrate, commune, and reflect on the past year. And, it can be extremely difficult to figure out what to ask for or get for someone you love when you know that no throw blanket or book can ever replace their family-building dreams.
Knowing gift giving (or asking for gifts) can be so hard when you're thinking about building your family, our team of experts has compiled a list of 14 of our favorite fertility gifts to get you started. These items are perfect to either allow your loved ones to help support you where you're at, or show support to those you care about. Visit our shop, and use the code TURKEY25 to get 25% off bestsellers, and SHOP15 for 15% off everything else!
The Best Fertility Gifts This Holiday Season
1. MyVitro Essential IVF Support Kit Plus
So few people talk about the difficulties managing your medication at home when freezing your eggs or going through IVF. MyVitro was created to help manage this really difficult part of the process, where you need to organize and understand multiple different medications, many of which you need to mix and inject yourself. Their Kit includes a Fertility Caddy where you can move the nine trays around to fit your custom protocol along with a shot station, to keep your meds from rolling off the table (believe us, it's happened!). There is also a travel case, a fridge box to store refrigerated meds, a hot/cold pack to minimize pain and bruising, TTC bandages, an injection trainer (for practicing), and affirmation cards.
While MyVitro's Kit can't do any of the shots for you, it can keep you organized and confident that you've got this! $125.
2. InCircle (In)Fertility Cards of Affirmation
Remember all those times you didn't know what to say to your loved one while still wanting to give them the support they deserve? Enter, InCircle's (In)Fertility Cards of Affirmation. This deck of 42 unique cards can give comfort and support to anyone at any point on the road to parenthood. The designs themselves were created by Glitter Enthusiast, a talented artist and fellow infertility warrior, who uses sterile IVF needles to design each one.
They're our go-to gift for our friends (and ourselves) who need love and support along their path. Check out these beautiful works of comfort and art here. $34.
3. Branch Basics Premium Starter Kit
The other side of hosting is cleaning. And, if you're like us, you spend just as much time cleaning for (and up after) holiday guests as you do enjoy your time together. However, did you know the average person comes into contact with over 500 synthetic chemicals daily in their home? Endocrine Disrupting Chemicals (EDCs), which can be found in many personal care products, can ravage our hormones, lead to unpleasant symptoms such as PMS and acne, and in some cases, cause infertility. Luckily for all of us, Branch Basics makes an amazing all-purpose cleaning solution where you can replace all of your toxic cleaning supplies - from bathroom cleaners to laundry in just one kit.
Their starter kit comes with a bottle of concentrate that makes up to 12 bottles of various household cleaners along with 64 loads of laundry - making it not only an effective and healthy way to clean your home for the holidays and beyond, but an affordable one too. $75.
4. Hope Candles by Paige Tropical Escape + Island Breeze Soy Candle Duo
There are candle people, and then there is our team. We can't get enough of them, especially during the holidays, but struggle to find brands and scents that don't contain harmful fragrances. Luckily we found Hope Candles by Paige, a fellow infertility warrior, who uses only fertility-friendly essential oils to create her captivating scents. They're both a great gift for someone you care about, or just for yourself as you're looking for ways to make your home feel special and support others struggling to grow their families. $40.
5. Evvy Vaginal Health Test
Wait...what's my vaginal microbiome? Good question. Turns out — every single day — your vagina performs the equivalent of modern health miracles. ‍It can fight off infections, defend against cancers, and protect a pregnancy. And the quality of its defense can be determined by the signals of the bacteria living there, in what's called the vaginal microbiome.
Evvy's created a simple at-home test for your vaginal microbiome, letting you know what's up down there, why it matters, and what you can do about it. And, as a gift that can help you or someone you love take control of their health, from fertility to BV and more, it's definitely a gift that can be life-changing. $129.
6. FertiCalm app
When you're trying to conceive the holidays can be brutal. We get it. We've been there and it's a good time to ask for or seek out support. Since there is no such thing as an easy fertility journey, FertiCalm provides more than 500 custom coping options for over 500 specific situations which have the potential to cause distress throughout the family-building journey.
FertiCalm's creators, Dr. Domar and Dr. Grill, are reproductive psychologists with over 45 years of combined experience, at two of the most prominent infertility centers in the US. They provide counseling for women, men, and couples trying to build their families and see an unmet need. Many people don't have the time, money, or geographical access to see a therapist specifically trained in infertility counseling.
While FertiCalm is not a substitute for treatment with a licensed therapist or psychologist, FertiCalm serves as a helpful resource for women in the exact moment they feel distressed, whenever and wherever they are, by providing them with coping techniques for many common social scenarios faced by women on their family building journey. For those struggling with infertility or struggling to know what to say to loved ones, FertiCalm is a great way to get (and show) support. $19.99.
7. Semaine Health Bundle: Cycle Self-Care Set
Women's health and women's pain are still not taken seriously. Especially if that pain happens during your period since it's supposed to be bad, right? Well, that doesn't sit right for our team and it shouldn't sit right for you either. Enter Semaine, the first supplement we've found that's scientifically designed and clinically tested to tackle your hormone balance issues and the worst periods. Semaine's Health Bundle: Cycle Self-Care Set includes their PMS & Period Support supplements for bloating, cramps, and mood swings along with "The Daily" for hormone balance, smooth skin, stable moods, and fewer cravings.
Going pain-free during your period every month next year? Now that's a true holiday gift we can get behind. $65.
8. Modern Fertility Hormone Test
Knowledge is power. And, too often we know so little about our bodies prior to going down the road to building our families. This year, give someone you care about the gift of understanding their fertility profile, through Modern Fertility's Hormone Test, where they can test 7 fertility-related hormones to get a snapshot of your reproductive health. The test uncovers, your egg count (aka your "ovarian reserve"), specifically, if you have more or fewer eggs than average for your age. You also get access to information about your thyroid levels, which can affect your mood, skin, weight, energy, and ovulation as well as any fertility red flags so you can start a conversation with your doctor.
This test is especially helpful for anyone thinking about freezing their eggs or doing IVF in the near future since it will help you understand if a doctor might expect to retrieve more or fewer eggs than average as part of that process. $179.
9. Cure Hydration Ginger Tumeric Hydrating Electrolyte Mix
When everyone is enjoying a glass or two during the holidays, it can feel lonely to be the only one abstaining and stuck with basic water. Luckily there are ways to not only give your water some holiday cheer but also make it more effective for, well, hydrating with one of Cure Hydration's many electrolyte mixes. Based on the World Health Organization's ORS formula (proven to hydrate as well as an IV drip), Cure Hydration is made with plant-based, non-GMO ingredients and contains no added sugars or sweeteners. And, knowing that drinking plenty of water is key for both trying to conceive and have a healthy pregnancy, making all that water actually craveable through a flavor you're excited about is great in our book.
We love the Ginger Tumeric as a gift since it contains the right amount of "zing" to make your drink feel special and to make your loved ones feel seen during this time. 14-Pack, $22.99.
10. Noula Health Test
Some at-home testing companies end their relationship with you when you get your results. Noula is different. They not only measure 9 key biomarkers linked to reproductive health including Vitamin D, Iron Ferritin, thyroid function, heart health, blood glucose, and inflammation levels, but they also continue to provide support via Care Coaches to support your wellness goals. Noula lets you get the data you need to take control of your health, whether you are thinking about starting a family someday, or actively trying to even aim to understand your postpartum self better.
While not a traditional holiday gift, we think the Noula Test is really something that keeps on giving long after the candy canes are gone since they provide you or your loved ones with programs to support to get the new year started right. Test and 3-month plan, $229.
11. Fertilitae Microimulsified CoQ10
For those seeking supplements, we are big fans of Fertilitae's CoQ10 for both people with eggs and sperm. CoQ10 is particularly important because it protects against oxidative stress, which negatively affects both eggs and sperm. While we wouldn't recommend giving someone a supplement if you don't know their particular condition or diagnosis, this would be a very useful gift for yourself or someone you know who is already taking or seeking new fertility supplements. $45.
12. Proov Predict & Confirm™ Kit
For those in your life who you know are trying to conceive at home, sometimes you need a bit more clarity than we get from a typical ovulation predictor kit. That's because understanding ovulation is so much more than waiting for the right "window" to come. It's also important to know that your body actually ovulated during that time (which doesn't always happen!). Proov knows that it's not enough to predict your fertile window, since everybody is unique. You need to confirm your ovulation to truly understand your reproductive health and maximize your fertility.
As the only FDA-cleared PdG test, Proov's Predict and Confirm Kit identifies your most fertile window, through their LH test and then follows that up with PdG testing to understand ovulation quality. A clinical study shows that elevated PdG on specific days after suspected ovulation (during the implantation window) is associated with a 92% chance of successful pregnancy, compared to only a 19% chance in those with lower PdG levels. We're huge fans of understanding our bodies and Proov has the winning formula for ovulation and hopefully it can make a difference to someone you love as well. $39.
13. myMindBodyBaby Egg Quality Formula - 4-Week Fertility Program
We love this comprehensive program because it helps and supports your (or your loved ones) family-building goals with a 4-week, fertility-focused meal plan proven to improve your chances of conception. Designed by a Registered Holistic Nutritionist, this program, which includes a nutrition guide + meal plan, and grocery lists makes creating meals that enhance your reproductive health easy. Additionally, the program will highlight key factors that influence egg quality and what at-home steps you can take to improve the quality of your eggs. $37.
14. needed Prenatal Multi Capsules
For those actively trying to grow their families or looking for a gift for someone who is open about their journey, know that not all prenatal supplements are the same. From product quality to quantity of the right vitamins and minerals, prenatals can (and do) vary more than you would expect.
While there are literally thousands of prenatal vitamins out there, we love needed's Prenatal Multi in capsule form, since it includes 24 optimal vitamins and minerals that mamas and babies need. It includes 400 mg of Chlorine, for metabolism and healthy baby development, 200mg of Magnesium, for blood pressure and sleep quality, 300mg of Vitamin C, for immune function, and 200 mg of Calcium for healthy bones and hearts. Our team recommends taking it before, during, after pregnancy— and even beyond. $59.99.
---
Charlotte Arthur is the Head of Marketing at Rescripted.