I Found My Voice In Our Infertility Journey
By Jaimie Selwa
My husband and I never thought we would be diagnosed with infertility when trying to expand our family. But when life gave us lemons, I decided to make lemonade. I am now making it my mission to educate and bring awareness to the many ways you can make a family.
My husband and I have been through quite the journey to try to expand our family. I never thought in a million years that we would struggle with infertility. I always wanted to be a mother, so how could something that comes so naturally for others be so hard for us?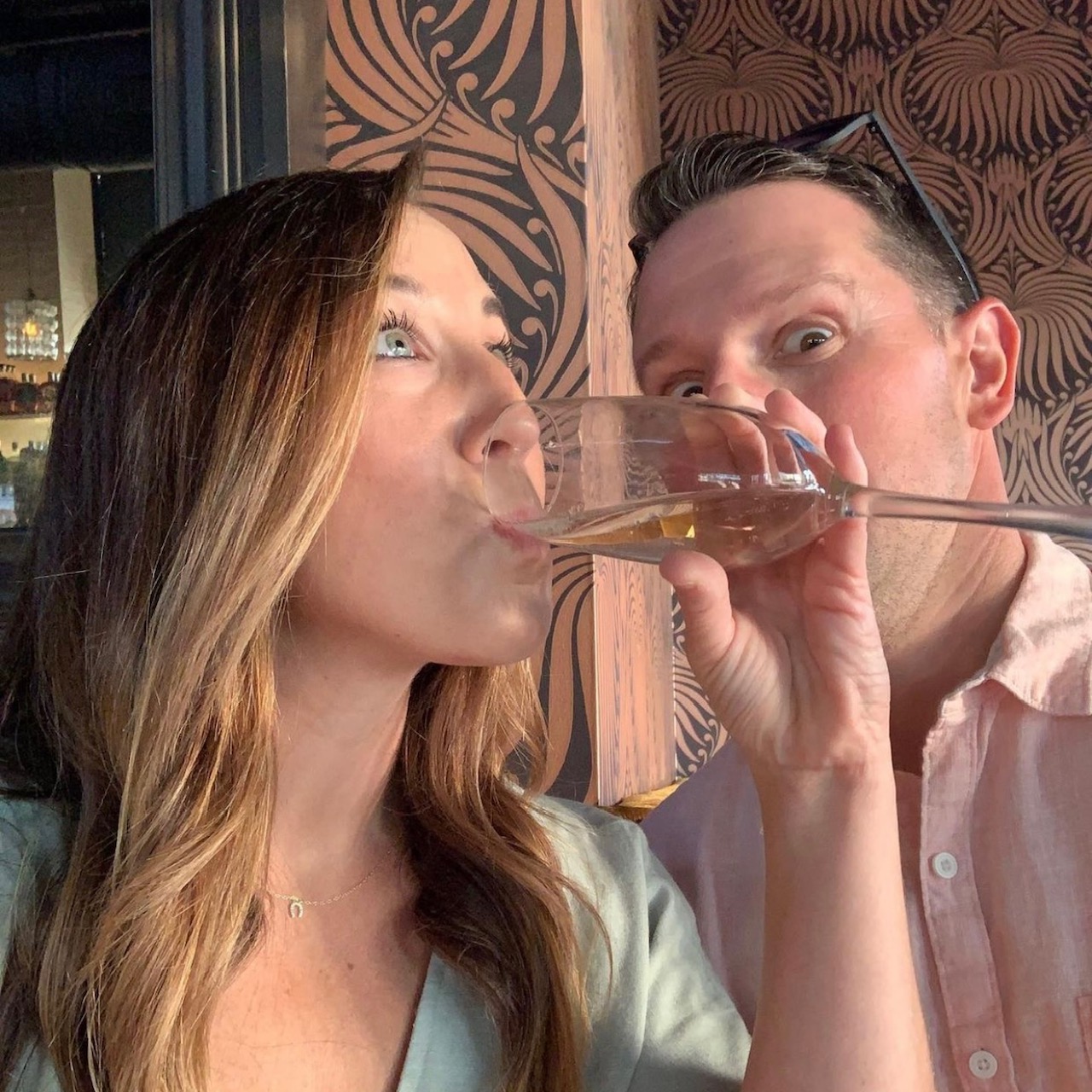 In June of 2017, after my husband and I were married, bought a house, had two dogs, and felt stable in our careers, we decided we wanted to add a baby into the mix. After 9 months of trying, I had a gut feeling that something was wrong despite my OBGYN telling me that I was young and healthy and to keep trying. Instead, I found a Reproductive Endocrinologist in my area.
Advocating for myself was one of the scariest but best things I could have done. In the fall of 2018, we started down the path of testing and experimenting with Clomid and IUIs. In July of 2019, I had laparoscopy surgery, which revealed that my fallopian tubes were blocked. And November of 2019 brought us the news that IVF would be our best chance at bringing our own child into the world.
2020 not only brought the pandemic; but for us, it was full of IVF. We had our first egg retrieval in March, an unsuccessful fresh transfer in March, and two unsuccessful transfers in June and October. In November of 2020, we set down the path with a new fertility doctor for a fresh perspective. We kicked off 2021 with another egg retrieval that resulted in two abnormal embryos. In April, we tried a new protocol and unfortunately only got one embryo, which came back abnormal.
More recently, our fourth egg retrieval resulted in 3 embryos.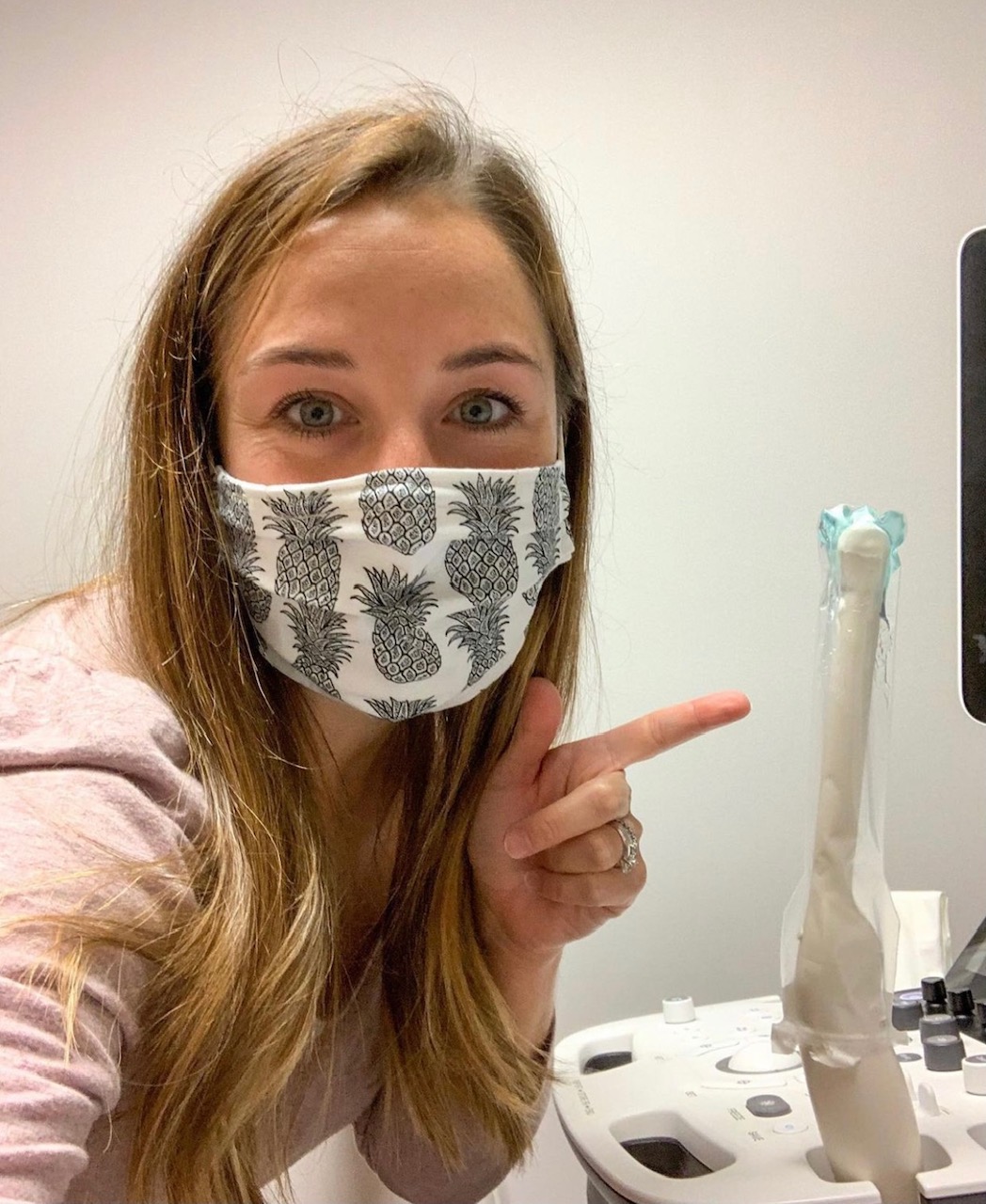 In the middle of the pandemic and our first IVF cycle, I decided I needed an outlet to channel my emotions. I started writing. and as a result, I wrote a children's book. I wrote First There was Me, The Journey to You after our second failed transfer in 2020. Struggling with infertility opened my eyes to another world where families are made in many different ways. First, there was me. Then there was the journey—to you.
This book is a representation of all of the different ways people can build their families including fertility treatment, adoption, and surrogacy. It's a great gift for anyone going through infertility, same-sex couples, single parents, or to help children understand the various ways families are made.
Here is an excerpt from the book:
Everyone is unique;
Families are too.
How your family is made
may not be up to you.
Some families have one parent;
some families have two.
Some families have one mommy or daddy that equally love you.
Just like families,
the path to making one will be your own.
Know that there is no right or wrong way and know that you're not alone.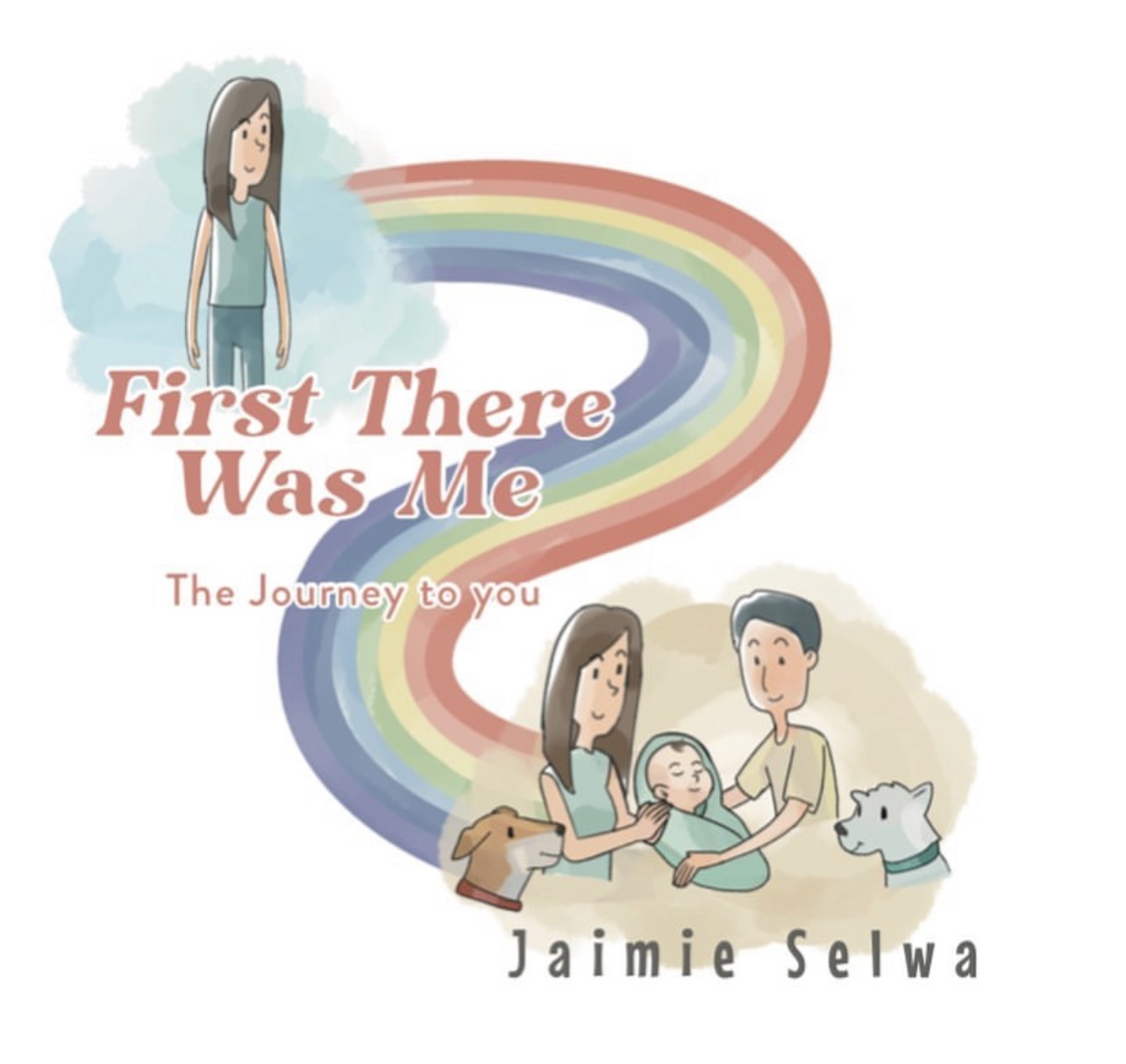 This book wouldn't have been possible without the help of my husband, friends, and family. I can't thank my support system enough for believing in me when I asked if this was a crazy idea. Now, a year later from post-its spread out across the floor, I have a book out in the world.
Infertility has impacted my life in so many ways. Not a day goes by that I don't think about wanting to be a mom, or that I'm reminded of where we are on this journey. While I don't have any children yet, I can't imagine that any of those feelings go away once you're pregnant, or have children. Infertility is with me for life, no matter what.
There's no "one size fits all" to families. This book is for all of you. It's for all of us.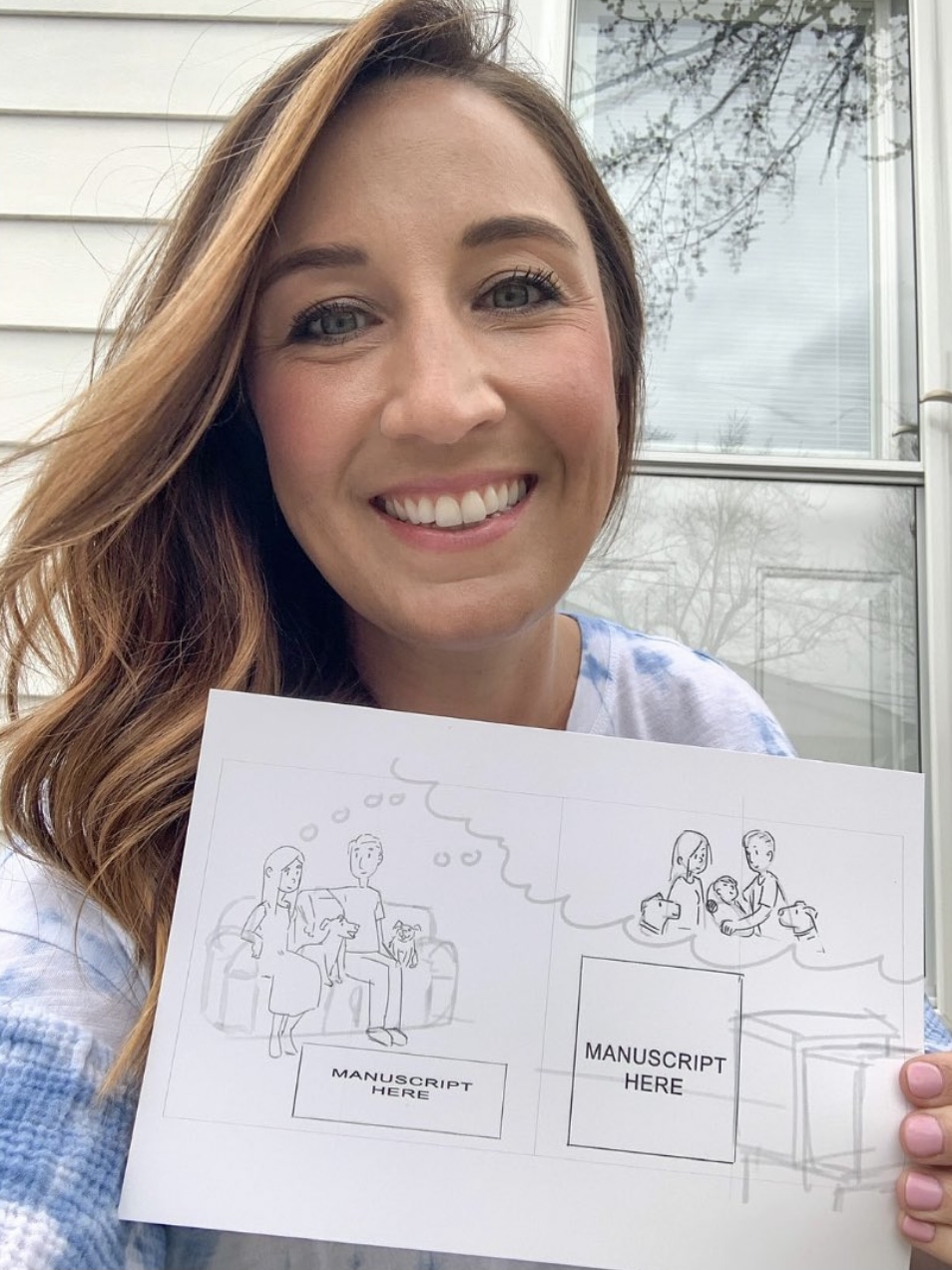 Jaimie Selwa lives with her husband and their two rescued pups in Ohio. She's an active advocate for animal rescue organizations and a volunteer for local nonprofits. While helping those organizations find their voice, she found her own in her infertility journey. She is now making it her mission to educate and bring awareness to the many ways you can make a family with her book, First There was Me, The Journey to You. Learn more about Jaimie here. And for an honest and humorous look into the life of infertility, follow Jaimie on Instagram at @InfertileChronicles.