An Open Door to Embryo Adoption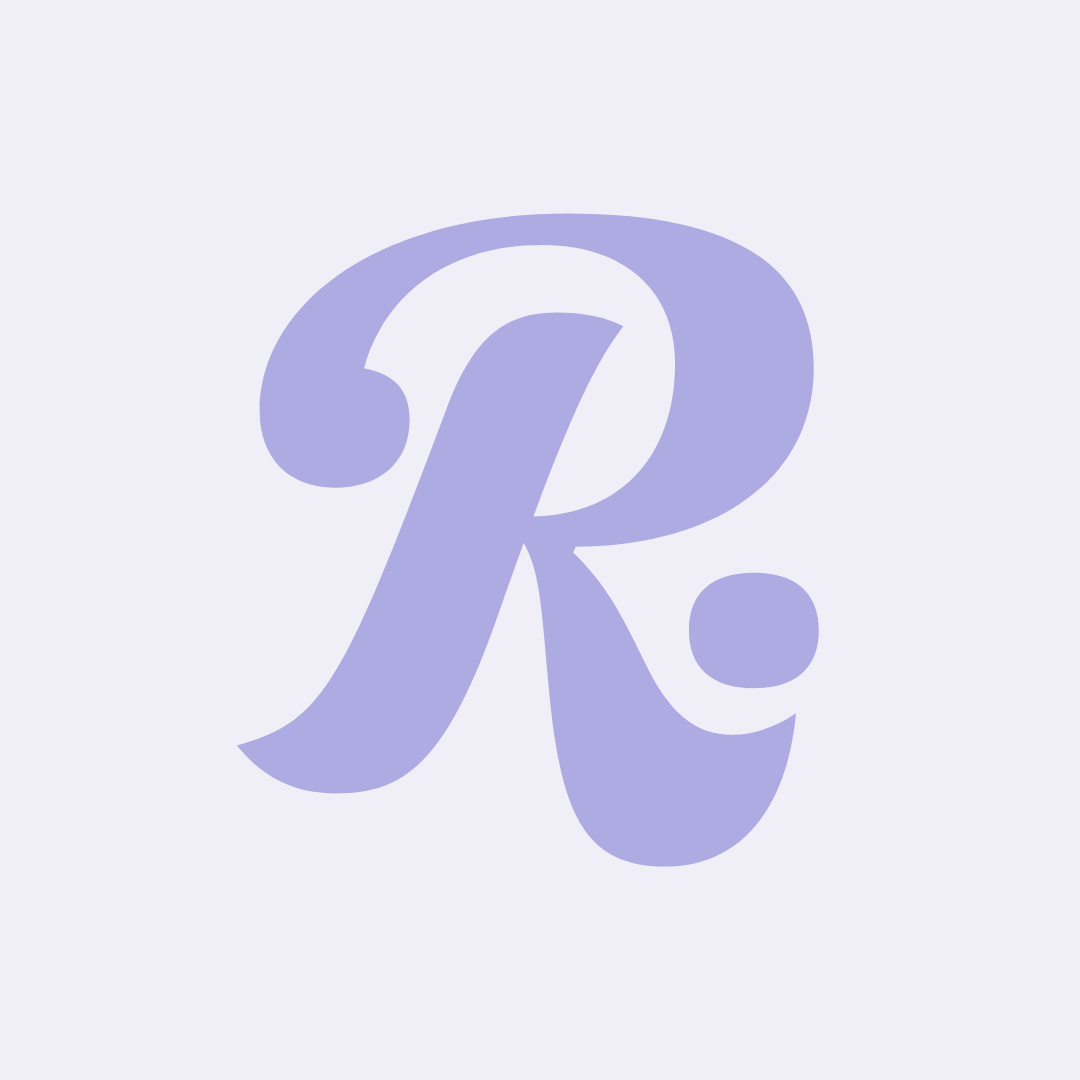 For my husband and me, our journey to parenthood has been nothing like what I imagined it would be. I always thought that when the time came to start a family, it would just happen. Sure, maybe it would take a couple of months of "trying," but I never imagined that our story would unfold the way it has.
The past few years have been heartbreaking, challenging, confusing, and frustrating. But they have also been more beautiful in the rawest, profound, and faith-filled ways than I believe they would have been if not for our journey through infertility. The road to growing our family has led to a greater depth in our marriage as we have battled through every up and down together.
After being married for a couple of years, our initial approach to starting our family was very casual. We thought, "when it happens, it happens." However, after a few months went by without a positive pregnancy test, I began to get nervous and concerned.
In December of 2017, my husband and I decided it was finally time to reach out to a fertility specialist and begin the process of infertility testing. Very quickly, we were faced with the shocking news that we would never conceive a child "naturally." The fears that had been racing through my head over the past few months were now becoming a reality.
The words and advice from others to "just relax," "not stress so much about it," or, my favorite, "you're still so young, you have plenty of time," all played through my head like a record on repeat. Yes, my husband and I were only 24 and 25 years old when we were told that we would never conceive a child naturally; we were young by some definitions. Some might see that as still having years to figure things out, but I didn't see it that way.
I saw all of my hope flying out the window. I saw my desire to conceive without facing any more trials quickly fading away, as I tried to wrap my mind around the idea that reproductive specialists and fertility treatments were what our path to parenthood would involve.
We were told that IVF with ICSI was our best, and only, shot at conceiving a biological child following a series of procedures on both my husband and I. Even then, there was no certainty about what kind of success rate we were looking at for our situation and diagnoses.
So, we took the following few months to process this news, enjoy our time together, and move to a new home state for my husband's job. I will admit that those few months were filled with a lot of anger, sadness, and desperation on my part. I am a planner by nature, and I love to have control, and here I was being faced with a situation that I could not plan for, nor could I have any control over. Living in a state of uncertainty and ambiguity took a heavy toll on me.
Once we moved to our new home and began settling in, it was time to begin the process of establishing care with a new fertility specialist. I was eager and excited, believing that we would soon be creating a plan and taking the next steps in our journey to starting our family.
September and October of 2018 were filled with more doctors' appointments and discussions as to how we would start our family. After one particular visit with my new Reproductive Endocrinologist, things began to take a turn for the worse. A test result in my file that my previous doctor had failed to mention to me was seemingly alarming to my new doctor, so we repeated the test again. If the result was as good as we could hope for, we would be able to move forward with egg retrieval in the next two to three months. As you can imagine, the next couple of days of waiting were ridden with anxiety.
Upon receiving my lab results, I felt my heart begin to break into a thousand tiny pieces. The odds were completely stacked against us. I began the process of grieving the fact that we would never have a biological child, and I mourned the idea that I would never get to experience pregnancy. My world was crumbling around me as I saw so many of my dreams, and the dreams I shared with my husband, never becoming a reality.
My husband came home from work a few hours later, and we began to process the news together. As a couple, we knew there wasn't any peace within either of us to move forward with having to go through multiple medical procedures, on both of our parts, in hopes of creating a slight chance to have our own biological children.
With the odds that we had been given and the variety of scenarios that had been presented to us, we began to accept that biological children would not be a reality for us. We knew it was time for us to close that door and begin moving forward in the direction of adoption.
Adoption is something that has been on my heart since I was a little girl, and it had grown on my husband's heart in the years since we had been married. We had always talked about adoption as a means of growing our family no matter how children came to us. So, I dove headfirst into researching adoption agencies and getting all of the information I could about the process.
About two weeks later, while my husband was away for work, I woke up one morning to a handful of missed calls from him and a text telling me that he had just found out how we were going to start our family. I called him, and he began to tell me all about this process called embryo adoption that he had stumbled upon the night before. I couldn't believe how perfect it sounded for our situation. A door was being opened right in front of us that gave us an opportunity to adopt, but that also gave us the opportunity to experience pregnancy as a couple, as I would get to carry and bring the baby into the world.
Embryo Adoption
Within one day I had set up a conference call between us and the director of an agency; within two days we had submitted our application, and within a week we had completed all of the necessary paperwork to create our adoption profile. I created two Shutterfly photo books that would be given to potential donor couples that showed them who we are, the lifestyle we live, and what our families look like. We wrote a letter to our prospective donor couple, faith statements (as we were working with a Christian organization), got background checks processing, and had a handful of friends and family begin the process of writing letters for us attesting to our character and that we would be able to provide a safe, healthy, and loving home for a child.
Just two weeks after we applied, we got THE email…we already had a match! A couple who was wanting to donate their embryos had seen our profile and felt that we were the couple meant to receive the embryos they had left after their own rounds of IVF and growing their family. We were given information on our donor couple and their family, as well as a letter from them that they had written specifically to us. We knew very quickly that this was our family, too.
Our match came just in time for Thanksgiving, and the remainder of the holiday season was filled with so much excitement, hope, and of course thankfulness. At the end of January, our home study was conducted and a social worker from our agency was flown out to visit with us, ask us an array of questions, and tour our home.
A few days later, we were on our way to the contract phase of our adoption. February was spent drawing contracts, obtaining signatures, and transferring the custody of the embryos we would be receiving from the donor couple to our agency, and then to us. By March of 2019, we were eagerly awaiting the scheduled shipment of our embryos from the facility they were being stored at to my fertility specialists' office. We were closer than we had ever been before to starting our family and could barely contain our excitement; we were possibly just months away from expecting our first child!
After a few hiccups with the shipping of our embryos, our future children arrived on April 4th, and we immediately started to prepare for a frozen embryo transfer. We chose to do a "natural cycle," meaning that I would not be taking the daily injections and medications leading up to, and after, the transfer. In a sense, we would be tricking my body into thinking it had done all of it on its own, as it would in a natural conception, by following my body through the preparation of my uterine lining and the development of a follicle for ovulation.
At every ultrasound, I felt anxiety as I hoped and prayed that my body was doing what it needed to do. At the completion of my third and last ultrasound, I was ready for a transfer with a thick enough uterine lining and a follicle large enough that it was ready to be ovulated. When we got home from the ultrasound appointment I got a positive OPK, so my husband gave me my trigger shot to ensure that I would ovulate within the next 24-36 hours. Our transfer was then scheduled for Tuesday, April 16th, just a few days later.
It was almost time! We were about to try to get pregnant in the first way that we knew might actually lead to us growing our family. I began taking progesterone pills three days leading up to the transfer to help give my body a boost in the production of a hormone so crucial to conception.
Donor Embryo Transfer
Unfortunately, the morning of our transfer I woke up to a phone call from the lab asking for our permission to thaw our second tube of embryos. This was the one phone call I had hoped not to receive. We had adopted four embryos, frozen and stored in two tubes of two. The need to thaw our second tube meant that two of the four embryos had not survived the thaw. Thankfully, although our first tube of embryos did not make it, the second tube thawed successfully and both embryos survived. We would be transferring both of our remaining two embryos.
The next 30 minutes took me through an array of emotions. We watched the whole transfer procedure on the ultrasound machine as my doctor placed our two embryos where we hoped they would snuggle in and stay. We were officially PUPO (Pregnant Until Proven Otherwise!).
The following Sunday was Easter, and I felt awful. This was our first glimpse of hope that our transfer had been successful. On the evening of Monday, April 22nd, six days post transfer, I got the faintest positive on a cheap pregnancy test, and by the next afternoon, we had two solid lines. We were pregnant!
It was beyond surreal. After my first BETA blood test at my doctor's office, I received the phone call that I once believed I would never get, telling me, "Congratulations, you are pregnant!" Yes, we had seen multiple positive at-home pregnancy tests, but to hear those words from a medical professional set off a whole new set of emotions.
After one more BETA test two days later and a viability ultrasound at 6.5 weeks, we were confirmed pregnant with one blessing of a baby. I don't know when or why the other embryo didn't make it, and I had to grieve the loss of that potential life, but I knew that we were so fortunate to have one miracle baby with its heart beating away inside of me, after everything we had gone through.
Due to the nature and delicacy of how we conceived, we waited until I was 14.5 weeks to announce our exciting news. At that time, we also shared how embryo adoption was our greatest gift and the means by which we were able to grow our family. And at just over 20 weeks, we learned that our miracle baby is a boy!
Our relationship with our donor couple has continued throughout my pregnancy, and our end goal is to have an open adoption. How this will look as our little one grows up we have yet to figure out, but we have some ideas. For now, we have kept them up-to-date through emails as to how the pregnancy is progressing and around each milestone appointment.
We know that embryo adoption isn't the same as a traditional adoption, but we also know that our donor couple's decision to donate their embryos couldn't have been an easy one. No, they are not giving up a child that they grew and birthed themselves, but they are allowing another couple to raise their biological child as their own.
The sacrifice and weight of this are not lost on me, but instead, it feeds my overwhelming sense of gratitude towards two people we have never even officially met. Their love and sacrifice made our baby boy, and then a greater love led both of our families to embryo adoption. Now, the love my husband and I share get to bring this precious baby boy into the world in just a few short months.
Embryo adoption was not something we had even heard of a year ago, but today it is the source of our greatest joy and hope. It was the answer to our every prayer and the perfect door for us to walk through when so many others seemed to keep closing in front of us. Embryo adoption has given us the opportunity to grow our family, while also giving our embryo baby a chance to have life.
Now, as we await the arrival of our son at the end of this year we can see more clearly that all of the heartbreak we experienced on our journey to parenthood was not for nothing. It strengthened our compassion, love, appreciation, and commitment to one another in our marriage. It led us to a door through which we found embryo adoption, and embryo adoption has led us to expect our miracle baby boy.
While our journey is not over yet, we also know that embryo adoption has not finished playing a role in our lives, as it will continue to be the means by which we expand our family in the future.
Jen Lowell lives in Utah with her husband, their two dogs, and their baby boy. Her husband is an active-duty officer in the United States Air Force, and she works from home as an independent contractor for a marketing agency. She is also a certified personal trainer and runs her own small business where she trains women through 1-on-1 online personal training and online group fitness challenges. Jen loves living an adventurous life with her little family, as they have lived in four different states over the past four years. Her hobbies include hiking in the mountains, working out, writing, and spending time with her husband and son, their dogs, friends, and family.