Adoption Is Not a Last Resort Option—Here's Why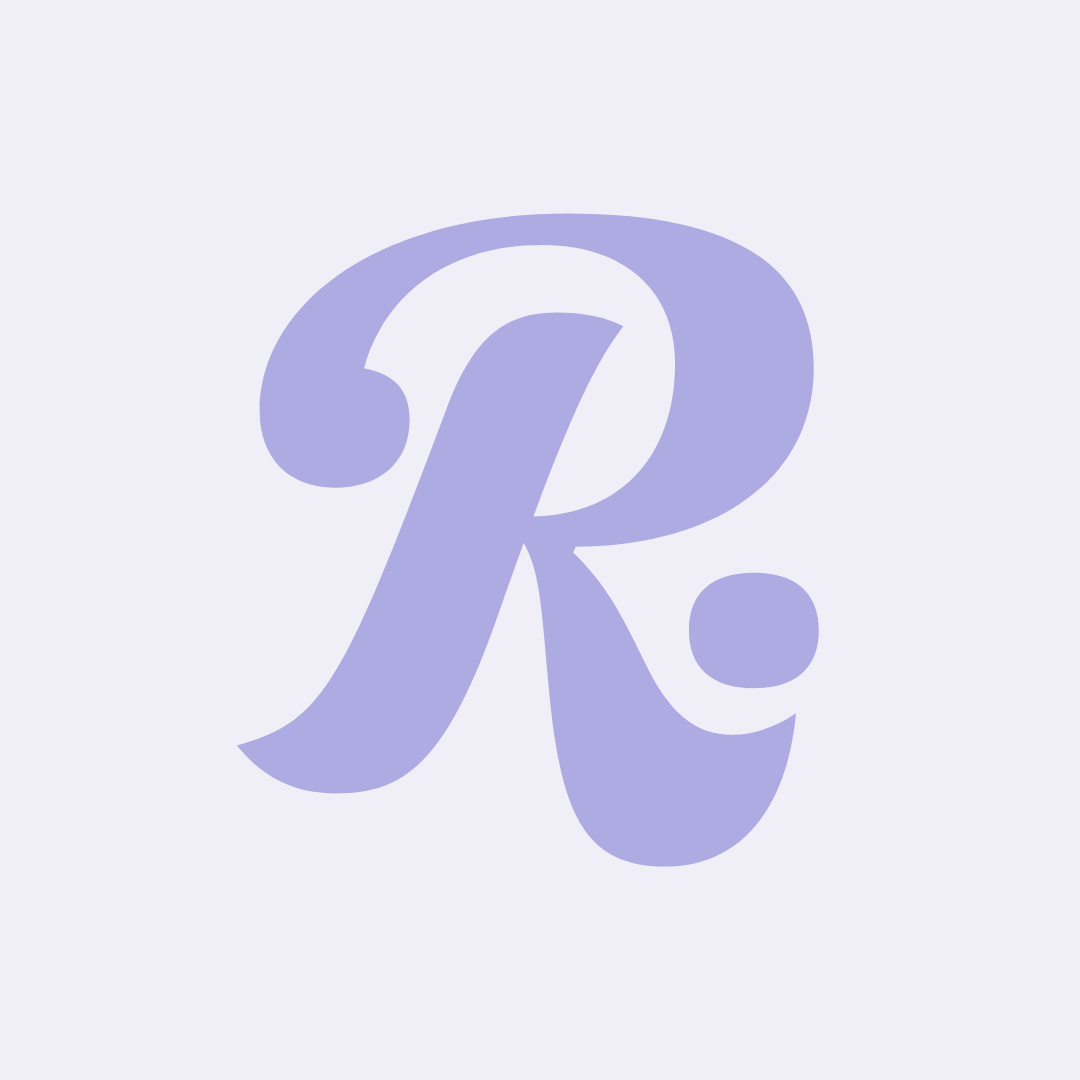 @aMamaInProgress
•Oct 21, 2019
I've always been bossy, or as I like to call it, helpful. From as early on as I can remember, I have always had the answers. I knew what everyone should be doing, when, where, and how, and I was not afraid to let people know. I was a doer and a go-getter. In my day job, part of my job description was to get things done quickly and efficiently. There was always a solution, and I was always able to find it. So when I didn't get pregnant after 6 months of trying, while my husband remained calm, I took action.
Without having any prior knowledge of what to expect, I went into the first of many fertility specialist appointments with a decent amount of hope and with a positive outlook that something could be done. I didn't even bring my husband; I went alone.
The office was cold, with no decor, and there were filing cabinets everywhere. It reminded me of the DMV. While in the waiting room, I heard the receptionist tell someone on the phone that the doctor was leaving at 4 pm for the holiday weekend. I looked at my phone to see that it was now 3:30 pm, and I could feel the positivity slowly beginning to drain out of me.
The doctor brought me into his office, and within five minutes of meeting me, he looked at my blood work and told me I would probably never have children naturally and that I could take either "an aggressive approach" or a "laid back approach." He then did an ultrasound and said I had zero eggs in one ovary and "only a few" in the other one, while also failing to mention that your egg count can fluctuate from month to month.
He diagnosed me with Diminished Ovarian Reserve (DOR), and at that moment any small amount of hopefulness and positivity that I still had left went completely out the door, right along with my doctor on his holiday weekend. The fear and loss of control started seeping in, and then came the tears. I managed to hold them in until the doctor left the room, but they remained constant on my drive home, during the heartbreaking conversation with my husband that followed, all through that night, and on-and-off for many months to follow.
That conversation with my doctor was one I will never forget, and it catapulted me into a sea of fear and darkness that I would battle for a long time to come. But it was just another normal Friday afternoon for him.
The initial shock of my diagnosis faded with time, but every new doctor I saw, every new ultrasound I had, every new fertility treatment I tried, every new fad diet I forced myself to stick to, pushed me further and further towards the fear that there might not be a solution to this problem after all.
During this time, I felt completely alone. I felt like I was failing myself, my husband, and my family. I come from a large family with tons of fertile women who never had any issues getting pregnant. I was always drawn to babies and children from a very early age and could not wait to start my own family. The thought of infertility had never entered my mind, and when it did in that doctor's office it hit me like a freight train.
As a result, I pulled away from everything I loved and felt passionate about, except for work. I canceled plans with friends all the time, I stopped answering phone calls from people I loved, and I poured myself into work, which was the only thing that could take my mind off of my empty ovaries. And even then, I was struggling to do it all and keep up at work.
I remember so many times when I would be rushing through traffic to get to a doctor's appointment while stressing about how long it would take and how long it would take me to get back to work. All the while, I didn't feel able or willing to talk about what I was going through with my coworkers.
I went through my infertility journey mostly in silence, afraid to admit that I was having trouble getting pregnant. I thought, so many times, of the women who had broken their silence by speaking publicly about their struggles to conceive. I was in awe of them then and even more so now. I thought these women were so brave to confront the shame they felt inside so that they could make others like me feel less alone. I hoped that one day I would be able to speak openly about my own infertility, so that maybe in the future I could help even one woman feeling the same pain.
I thought often of the brave women who were going through emptiness or loss and yet finding the courage to face their daily lives and responsibilities with such grace. I had heard so many stories of women giving themselves IVF shots in a public bathroom, going through a miscarriage while having to still go into the office, feeling the grief of yet another negative pregnancy test while attending meetings at work. I thought these women were so strong, while I lived in sadness and fear.
My husband and I would eventually try two unmedicated IUIs and one medicated IUI which included shots at home and triggered ovulation, all unsuccessful. The next step seemed to be IVF, which was something we struggled with because our insurance did not cover the costs and my doctors were not even sure it would be successful for me.
About a year into trying to conceive, I met a woman who was helping talk me through the difficulty of infertility, and she brought up adoption. My husband and I had never actually discussed adoption as an option. My conversation with her resonated with me and I thought to myself, "What about adoption?" Why hadn't we talked about this? Why had it always felt like a last resort option to me?" But now, the thought of it gave me a surge of happiness and hope, which had long been absent in my life. I realized at that moment that what I longed for was to become a mom, not necessarily to become pregnant.
I drove home in a state of bliss, thinking that adoption could be how we were meant to become parents, but I had no idea how my husband would react. When I walked in the front door, he immediately noticed my elevated mood. I told him about my conversation and asked him to take a day to think about the idea of adoption. I wanted him to be sure of whatever answer he was going to give me. It took maybe 30 seconds for him to say, "Yeah, let's do it." He was somehow so instantly sure of this decision and said he didn't need 24 hours to think about it. His sureness made me even more confident. I checked in with him again 24 hours later, and we were both still certain that this was something we wanted to pursue.
I immediately started looking at adoption agencies and began speaking to friends who had recently adopted. Through a bit of research, we found the agency AdoptHelp, and in August of 2018, we began the process of domestic newborn adoption. It took a couple of months to create our "profile" and to complete the paperwork and IPA (independent preplacement assessment). By October, we were "live" and the agency began sending our profile out to birth mothers considering adoption. In May of 2019, we were chosen by a birth mom who was due to give birth in late July!
We knew very little about our son's birth parents when we had to make the decision to move forward with the adoption, other than what we had learned in our brief phone conversation with our birth mom. Still, we felt guided to adoption and chose to have faith that this was the right decision for us because of how seamlessly it had come into our lives.
The process of open adoption was such a surprise to us. We knew nothing going into it and had so many misconceptions. Throughout the two and a half months prior to our son's birth, we got to know our birth mom very well. We texted and spoke to her on the phone often, we flew to meet her shortly after being matched, and we even got to know her family.
In early August 2019, our wish to become parents finally became a reality, as my husband and I watched our son being born in a small hospital room at about 7 pm on a Monday evening, after 12 hours of labor. I cut the umbilical cord before the nurses laid him on my chest, and then on my husband's.
Our son will grow up knowing that his birth mom is a brave and selfless woman who had big dreams for his future, no matter the pain it meant she would have to endure. And we will have unforgettable memories of the time we had getting to know her. She is an angel on this earth who has given us the most priceless gift, the opportunity to have a family. This is something that we could never fully be able to thank her for.
The bond we have built with my son's birth mother is one of the most amazing relationships I've been lucky enough to have in my life. It has been filled with a range of emotions, and at times my heart feels like it might break in half at the thought of what she has given up so that we could become parents. But she, too, was guided to adoption and has said that finding us was a huge relief because she would have been unable to care for him. Her selflessness and bravery are inspiring beyond what words can describe.
I have been lucky enough to see the blessing of adoption throughout my life, in my own family and with several of my close friends who were adopted themselves or are adoptive parents. I have never had any doubts that the love between parents and children does not have to be biological to be deep, real, and unconditional. But I know there are many people who have never been witness to the powerful gift of adoption, so my hope is that by telling my story I can offer some positivity and help take a bit of the fear away.
Following our son's adoption, I started a blog to share our journey, help answer more questions, give tips on how to navigate the adoption process, and more. There are a couple of questions we are always asked, so I wanted to share the answer to those questions here for anyone who is considering adoption:
How much does newborn adoption cost?
If you go through an agency like AdoptHelp, as we did, a domestic newborn adoption will cost approximately $30,000 to $45,000. Most of us don't have that kind of money sitting in the bank just waiting to be spent, so I would definitely encourage you to look into grants, crowdfunding and/or financial assistance programs to help you and your family cover the cost. There are also wonderful organizations that help fund adoptions as well. The payments can also be made in installments as you get further into the process, so it will not all be due at one time.
How long did it take you to be matched with a birth mom/child?
The adoption process is different for everyone, and there's no way of knowing ahead of time how long it will take. For us, it took about 2 months to complete our profile, paperwork, and IPA (independent preplacement assessment). Then, after 7 months we were chosen by a birth mom, and 2 months later our son was born. So all in all, it took about a year. AdoptHelp says the average time to be chosen through their agency takes about 9 months.
What is your biggest piece of advice for anyone looking to begin the adoption process?
For us, we felt a strong calling to adoption but just needed a little nudge to make us realize it. I worked a lot on letting go of my fears and the need to control, which I believe really helped me through the adoption process. After I did that, I was able to surrender to whatever came into our lives through the process. So my advice would be to be open your heart to all possible options and trust that your miracle is on its way to you.
Also, find your community so that you can feel supported! We are not meant to do this alone, and we shouldn't have to. I am so proud and honored to now be a part of the adoption community. Very early on in our adoption journey, I began following a few amazing women sharing their stories of adoption, with all of its ups and downs, including mamas like Elsie Larson, Elexis DelChiaro, and Dr. Maria Rothenberger, who is a doctor and adoptive mom. Dr. Maria's podcast Miracles Happen "found me" during the worst part of my infertility journey, and I am very thankful for it!
If you are at all drawn to or are thinking about adoption, you should absolutely look into it! Read about it, and look at the many couples sharing their adoption journeys publicly. This could quite possibly be the way to your child! You owe it to them and to yourself to put aside your fears and explore it as an option.
As you can tell, I am no longer afraid to share our story of infertility and adoption. Through doing so, I hope to help others feel less alone and encourage couples who are thinking of pursuing adoption to learn more about it. Adoption doesn't have to be a last resort option. It led us to our amazing son. So much happiness and joy can be on the other side of infertility if you open your heart to the miracle of adoption.