How Rescripted Rx Is Re-Imagining Fertility Pharmacy For The 1 in 8 Couples With Infertility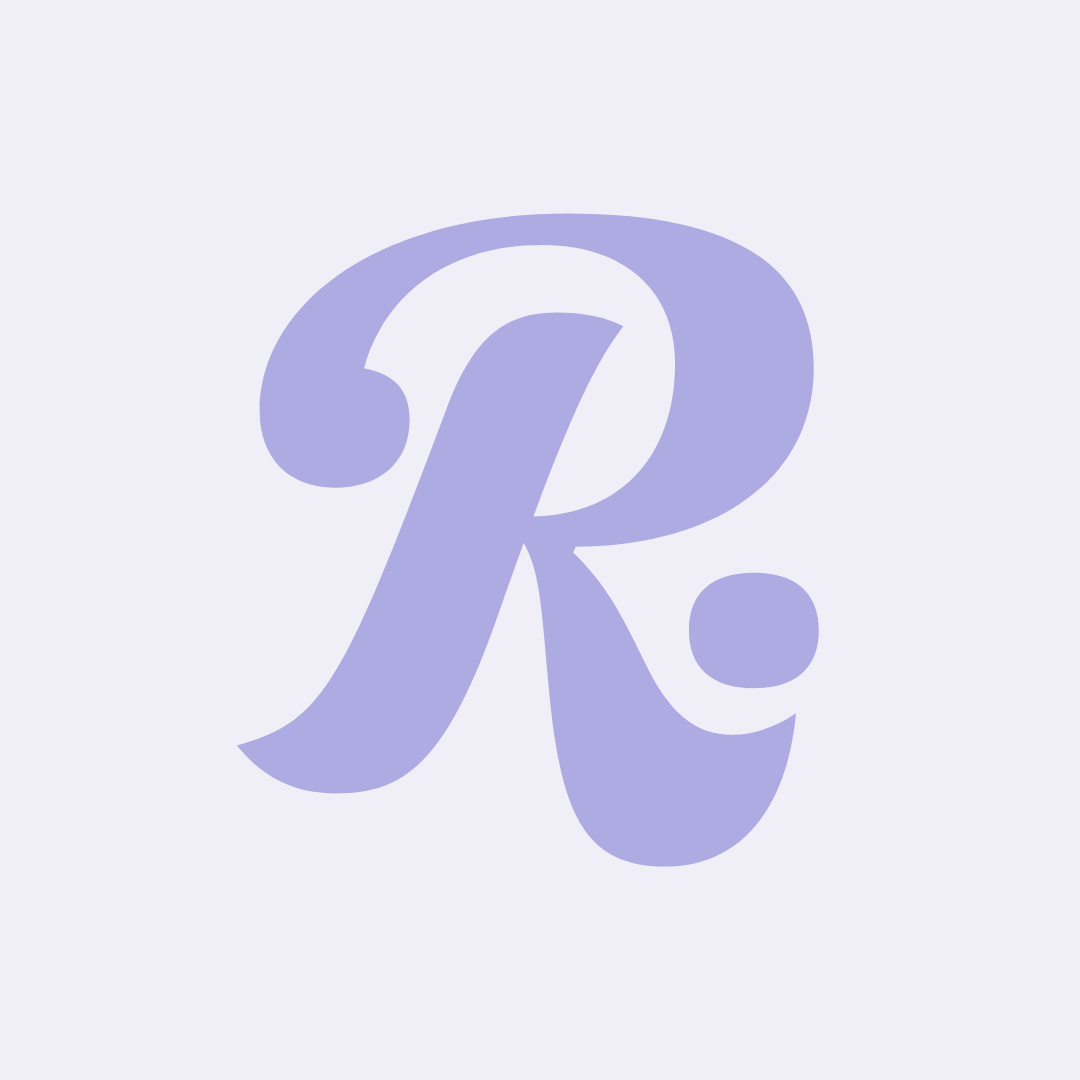 Abby Mercado
•Nov 12, 2021
The first time I heard the words "fertility specialty pharmacy" was only three days before my IVF cycle was due to start. After a routine appointment at my fertility clinic, my nurse popped in the room, handed me a piece of paper with 16 pharmacies on it, and asked my husband, Sean, and I which one we wanted to use. She then gave us 24 hours to decide before she had to call in our first prescription.
We had no insurance coverage when it came to IVF, so our first concern was pricing. When I asked the nurse for a pharmacy recommendation, I was told the prices change so often, and she couldn't tell us which one might give us the best deal. We would have to call them all ourselves and compare prices on each individual medication.
We felt blindsided, again. We had our diagnosis, our treatment plan, and procedure dates, and right when we thought we finally had it all figured out, this was yet another gut punch.
As cash-pay patients, like the 67% of all fertility patients without fertility benefits, we needed to cut costs wherever we could. We had already taken out a second mortgage to pay for fertility treatments. Now, we had to take a day off from work to haggle with pharmacies and enter costs into spreadsheets. If you've never had a fertility pharmacy ask you, "How serious are you about going with us?" before giving you their medication estimate, then man, you haven't lived.
Pharmaceuticals alone are often a third of the cost of fertility treatment or approximately $10,000 per patient. In an already confusing, emotional, and overwhelming process, I couldn't help but be infuriated that there seemed to be no one on our side advocating for what we needed to grow our family. Not only was there no one in place to help support our decision at the time, but I'm devastated to say, we ended up making the wrong one. Sometimes cheap can be expensive.
While Sean and I spent a hellish day getting pricing for our fertility medications, we made the mistake of only evaluating our options based on cost. We thought if we could save money by choosing pharmacy A, then we would do it, since they would all basically be sending us the same stuff, right? Not necessarily.
While the fertility medications you receive might be the same no matter which pharmacy you choose, the level of service can vary wildly. And the standard of care you receive from your pharmacy matters since this process isn't just like taking a routine antibiotic. IVF is a complex, continuously changing, time-sensitive process, and having a pharmacist always available and on your side could be the difference between your cycle's success and failure. Did I mention that most of the process involves giving yourself shots?
An avoidable medication error caused my miscarriage. When I conceived naturally a few weeks after starting my IVF meds, which had a less than a 1% chance of happening, I simultaneously overdosed on a medication, Cetrotide, that caused me to lose the pregnancy. My overdose, and subsequent miscarriage, could be attributed to the fact that my constantly-changing IVF regimen was written on a piece of paper. Even when I had time-sensitive medication questions, it was almost impossible to get someone at my pharmacy or clinic to answer them.
The day I miscarried was the worst day of my life, and I vowed to never let this happen to anyone else again. As a venture capital investor with a background in software solutions, I knew that my pain came from a broken system. It was no one's fault, but patients were being let down at their most vulnerable point because of a lack of innovation and empathy. I knew that there were solutions out there that could actually put the patient experience first when it came to the relationship they had with the medications they need to take to have babies.
While pregnant with my twins, I outlined what would eventually become Rescripted Rx, the first fertility pharmacy designed by patients for patients. I focused on three main pillars where I knew families were being let down:
1. Transparent, low-cost pricing
Why is it so hard to find out what your meds will cost?
Why does it feel like you're negotiating some backroom deal when you just need an estimate?
And why don't fertility specialty pharmacies share or post their pricing anywhere? What are they hiding?
At Rescripted Rx we offer transparent, low-cost pricing online where anyone who is interested can view it and compare prices. Any cash-pay patient can take advantage of our convenient pricing model, and the only change to our prices ever will be to continue to decrease them to benefit all patients.
2. Empathetic service
Why can I never get a human on the phone when I have a medication question?
Why don't our nurses rely more on fertility pharmacists, who have PhDs in medication, to help answer med questions?
Why do the "standard" med-education videos leave me feeling more confused and stressed out than before I watched them?
At Rescripted Rx, you have access to your pharmacy team on your terms, be it call, text, chat, or video call. They're experts on all things fertility meds and available any time you need them, from unboxing to injection training. They're a full part of your care team, which saves your nurse time and saves you hours of frustration when it's the last thing you need.
3. Fully digital/virtual experience
You can order pretty much anything else online; why not your fertility meds?
Why does my nurse have to call me every day to track my medication inventory? Shouldn't my clinic already know what I have, since they put in the prescription?
At Rescripted, we believe everything should be virtual to help track this process. You should be able to track your medication regimen, inventory, and shipments on your phone since… you already do that for everything else in your life.
Rescripted Rx is building these features for fertility patients so that everything you need to know is in one place and you never have to actually pick up the phone and call someone. We know that 22% of patients fail to comply with their regimens and 5% of cycles fail because of medication errors. Patients deserve the digital tools necessary to ensure success on an already difficult and expensive journey.
With better inventory management software along with just-in-time next-day air shipping, we can save patients around $2,000, which is the average cost of leftover medication a patient will have, wasted, at the end of their treatment cycle.
To bring this vision to life, Rescripted Rx had to be more than an app, or an overlay onto an existing product, since the entire system needs an overhaul. These problems are endemic to the entire fertility industry, not just people living in large metropolitan areas, so physical pharmacy locations don't make sense to serve the neediest patients everywhere. We had to become a digital pharmacy hub network and dive into the belly of the healthcare beast, to create the system fertility patients deserve.
Our team vetted dozens of fertility pharmacies to select fulfillment hub, Cloud Rx, since we needed to find partners who cared as deeply as we did for patients. These pharmacies have not only been serving fertility patients for decades and have some of the lowest pricing in the business, but also their values have always been about service above all else. With a staff, many of whom have been fertility patients themselves, they understand and care for each patient as if they're family. And that's what matters.
In October 2021, we launched Rescripted Rx to our fertility community and to cash-pay fertility patients around the country. I can't explain the joy I felt when I saw our first scripts come in, knowing that these families would never have to suffer through what happened to me and so many others. And, with only 5-star reviews coming through so far, I think we might be on to something game-changing.
Rescripted Rx is the first fertility pharmacy built by fertility patients for fertility patients to serve the largest fertility community in the world. We're re-envisioning what the fertility pharmaceutical experience should be to give the 1 in 8 couples struggling to conceive or sustain a pregnancy the pharmacy they deserve.
Abby Mercado is the Co-Founder & CEO at Rescripted.