My Pre-Term Labor and NICU Journey
By Brittany Maloney
It's been almost a whole year that my sweet twin boys have been in our lives, and in some ways it feels like it's been forever, but many days I feel the trauma of bringing them into this world like it was yesterday.
My journey to meeting my twins was completely opposite of the one to meeting my first born. My pregnancy with my daughter was by all accounts perfect. I enjoyed my bump, had that wonderful pregnancy "glow", and no real or major complications (at least not until labor), so it was a shock to my system when my second pregnancy was as different as could be starting from that positive sign on the pregnancy test.
At the beginning of my pregnancy with my twins, I endured severe morning sickness. I lost close to 15 pounds in my first trimester, was completely bedridden until about 15 weeks, and continued on medication until my third trimester. Honestly, I thought that would be the worst of what I would experience, but as it turns out that was just the warm up.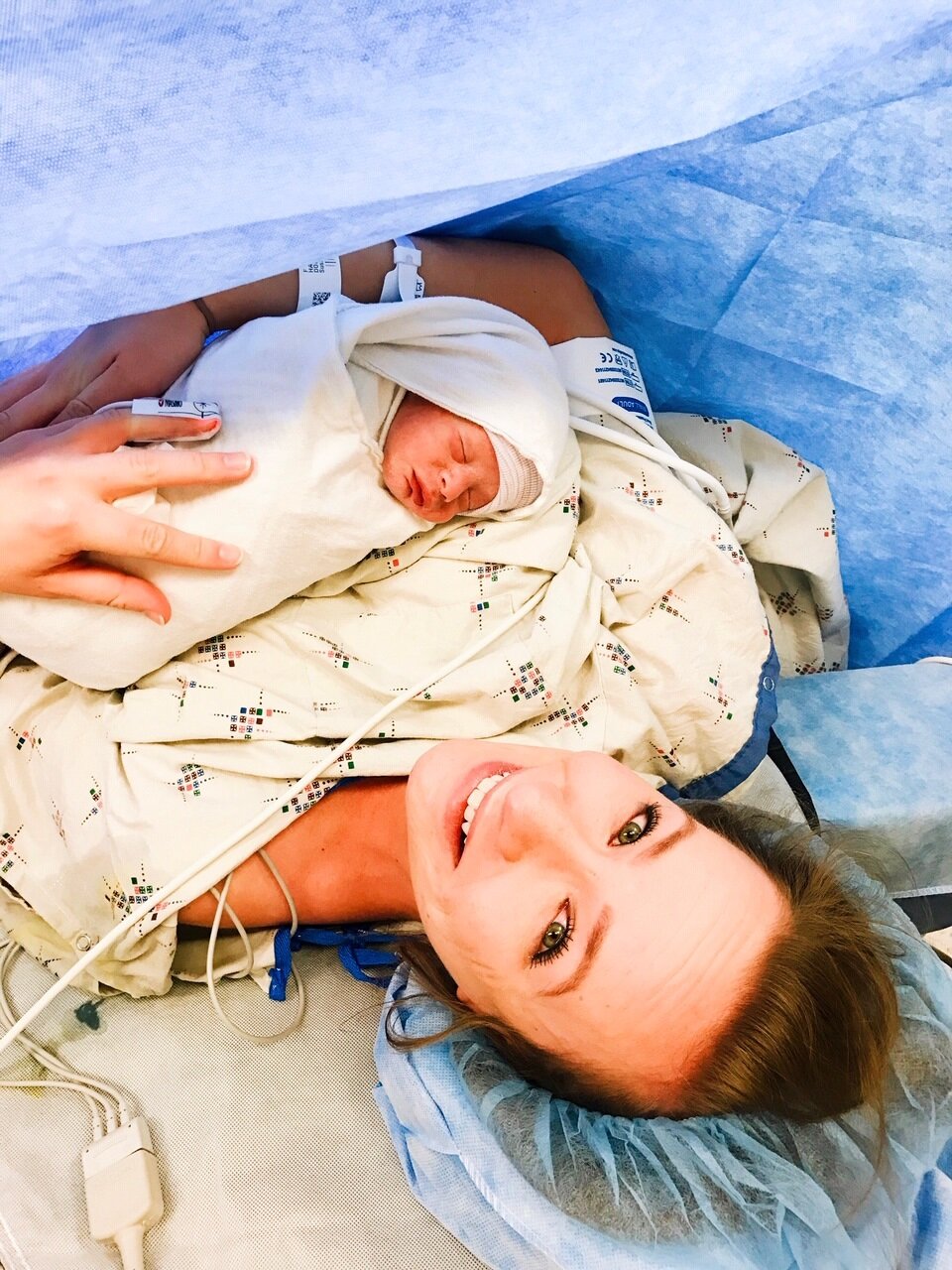 I was admitted to the hospital for preterm labor at 30 weeks, and while it was completely terrifying, at the time I failed to really feel the magnitude of it. Maybe that was my defense mechanism, but I fully expected to be given some meds and go home on bed rest until the babies came. Instead, it was just the beginning of the long 6 weeks during which I would call the hospital my home until the day my boys were born.
During this time, I found my body kicking into labor not once, not twice, but THREE times. After my second round of high dose IV magnesium at 33 weeks, my team of doctors concluded that I could not receive any more magnesium and we would just need to let my body go into labor when it was ready. This was one of the most mentally and emotionally difficult times of my life. The wait was excruciating. I missed my daughter, I missed my home, I missed any semblance of a normal life. I wanted my boys to be safe of course, but I was done.

By some miracle, I was able to hang on until 36 weeks, at which time my team decided my mental health was deteriorating and it was time to welcome these boys. Every ultrasound, plus my two rounds of magnesium and steroid shots led us to believe that I would be delivering two healthy and READY 5-6 pound baby boys. By this point, the chance of any NICU stay was very low and we felt confident that our trials were over. We excitedly headed into the OR room and said goodbye to the trauma. A day that was supposed to be filled with pure joy, turned out to be a day I try not to remember.

My sweet baby A, James, was born a pound smaller than expected which was quite a shock to us, but I will never forget hearing his roaring cry. I was overcome with so much pure joy in that moment, my eyes well with tears every time I think about it. We had no hopes of hearing our babies cry right away so this felt like the sweetest miracle. He was small, but oh was he mighty.
Immediately I felt a shift, though, and felt that joy start to fade. Baby B, Holden, was a struggle to get out. Right away we knew something wasn't quite right. Up until recently, I didn't know how bad it was. My husband kept this to himself until I was in better shape mentally, but when Holden came out he thought the worst. He feared our sweet boy wasn't with us. After a couple of minutes those fears broke, but it was clear that something was wrong. He wasn't breathing and needed to be immediately taken to the NICU. I never even got to meet him. They wheeled him out in a tiny clear box, and before I even knew what hit me he was gone.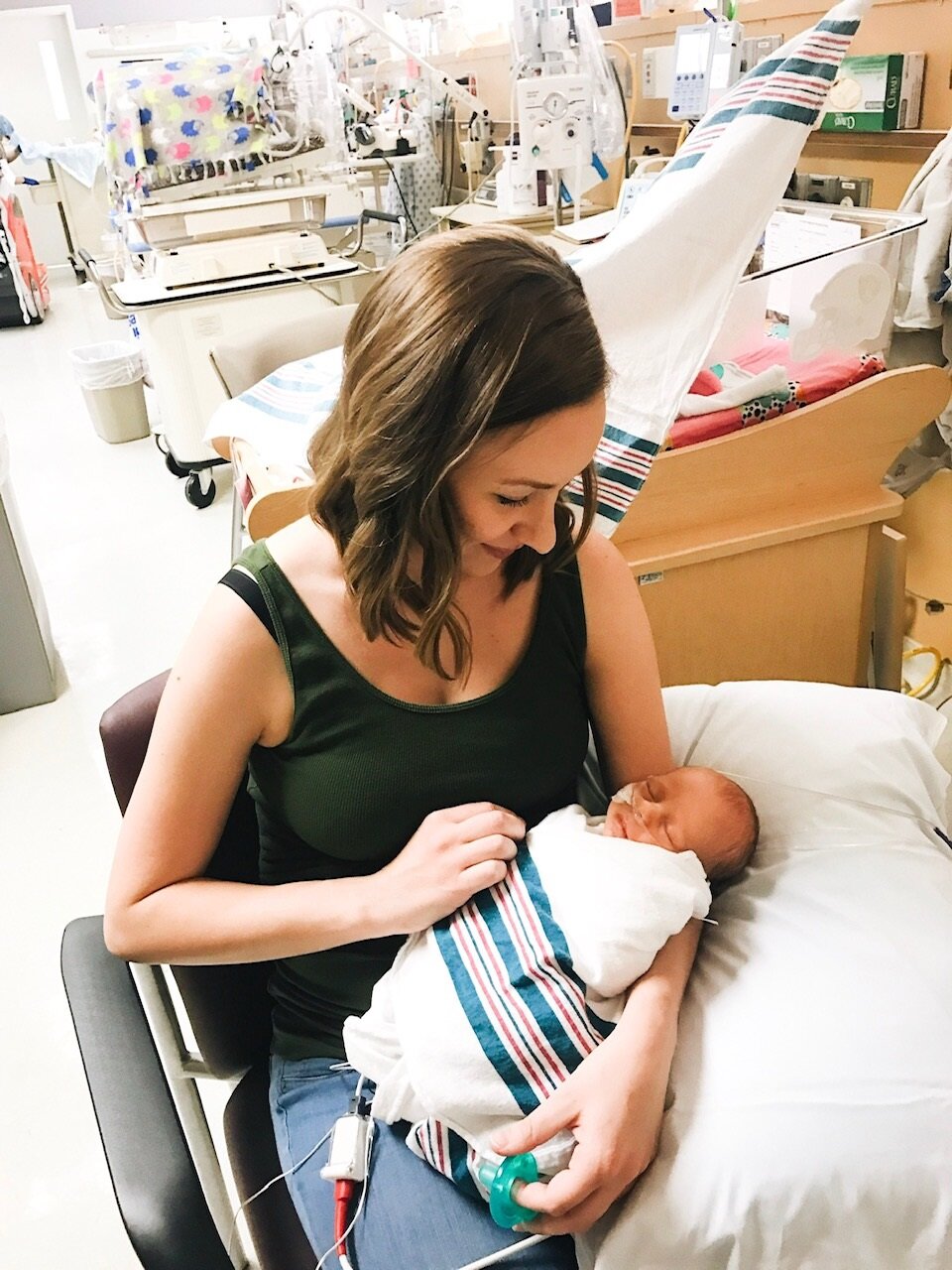 It's hard to explain what it's like to see your baby taken, but empty and unnatural come to mind when I look back on it. I struggled with severely conflicting emotions; I knew I needed to feel joy and happiness for my tiny James. I knew it should feel blissful as he latched for the first time. I knew I should feel contentment as he laid on my chest, but the emptiness I felt over Holden being in the NICU without getting to hold him prevented me from being able to feel those joyful feelings.

The first month of the twins' life was a blur of breastfeeding my baby at home, while pumping for my NICU baby and trying to spend time with my sweet girl after nearly two months living away from her. I was desperately trying to find any way to get to the hospital, while balancing newborn life at home with a toddler.
This period of time while Holden was in the NICU was the loneliest I've ever felt. I was walking around with all this pain, but nobody knew it. That's what is so difficult about emotional trauma, it's not visible to the naked eye. I tried to put on the happy face, the strong face, the "warrior mama" face as social media has begun to describe it, but inside I was completely alone. I had no idea what to expect from this journey I was now on, and nobody knew that. Everyday was a constant battle of grief, guilt, exhaustion, loneliness, and it felt never ending.
This is why I decided to share so much of my heart for so many strangers on social media. This is why I reach out, why I post, why I co-created an entire Instagram page for sharing others' stories; I NEVER want anyone else to ever feel that emptiness, that loneliness, that guilt. I share these difficult feelings because it's so important for me to let others know that whatever you are feeling, it's okay, and you do not have to do it alone.

Thank you to Kristyn and The Fertility Tribe for welcoming me to share my story and being exactly the kind of safe space women need as they navigate this journey into and through motherhood.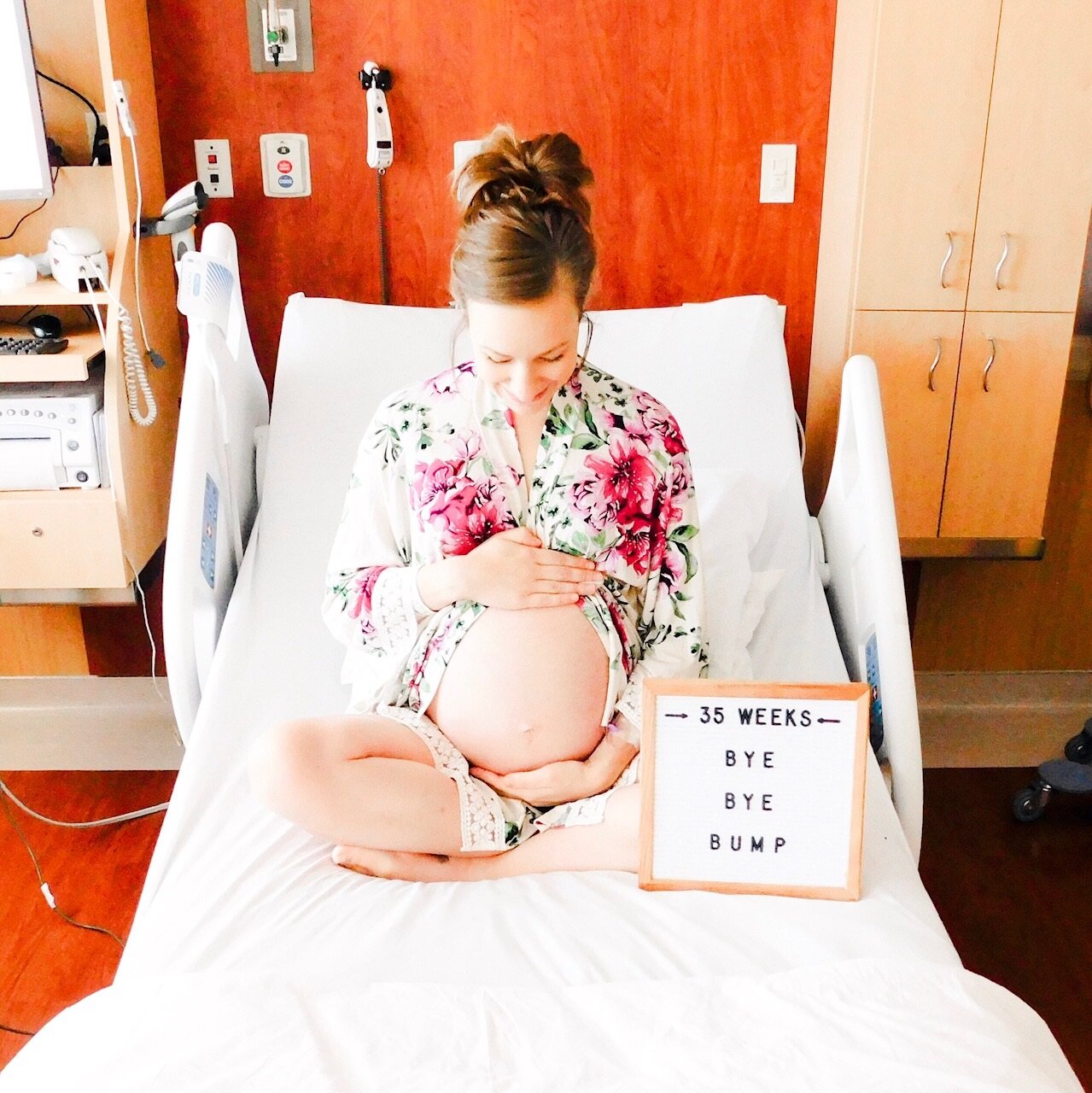 Brittany Maloney is a mama to three littles under three, who navigates motherhood with a little humor, a lotta support, and a good strong cup of coffee. She is passionate about using social media to create a community of support and honesty for moms while also raising awareness for the parents walking the hard walk of life in the NICU. She is co-founder of Trust the Journey Project, a platform for sharing all parenthood stories to create a truly safe and united place on social media! You can find Brittany at @britt.maloney and see what her community page is all about over at @trustthejourneyproject