Tips For Organizing Your IVF Meds
By Kielyn Simonson
When you are in the middle of infertility, there is so much that is out of your control. In my opinion, that's the most difficult part. No one can promise that everything will work. During our infertility journey, I remember thinking that if only I could look into the future and know that we were going to have a child, I could just relax and be okay with the process it would take to get there. 
But in the meantime, we are left with the practical. And while you can't control the outcome, there are some things you can do to preserve your sanity and make things just a little bit easier during your IUI/IVF cycle. As an IVF veteran and professional organizer, I wanted to share some tips to make a super chaotic time just a little more manageable.   
First, ALL OF THE MEDS. Holy crap, the meds. When I got past the idea that injectables would be in my future, like it or not, I was super overwhelmed by the volume and complexity of the medications during our IVF cycle. It seems like it's just on the edge of being irresponsible to give that much responsibility to non-medical professionals! I'm already infertile; now I have to be a pharmacist, too?!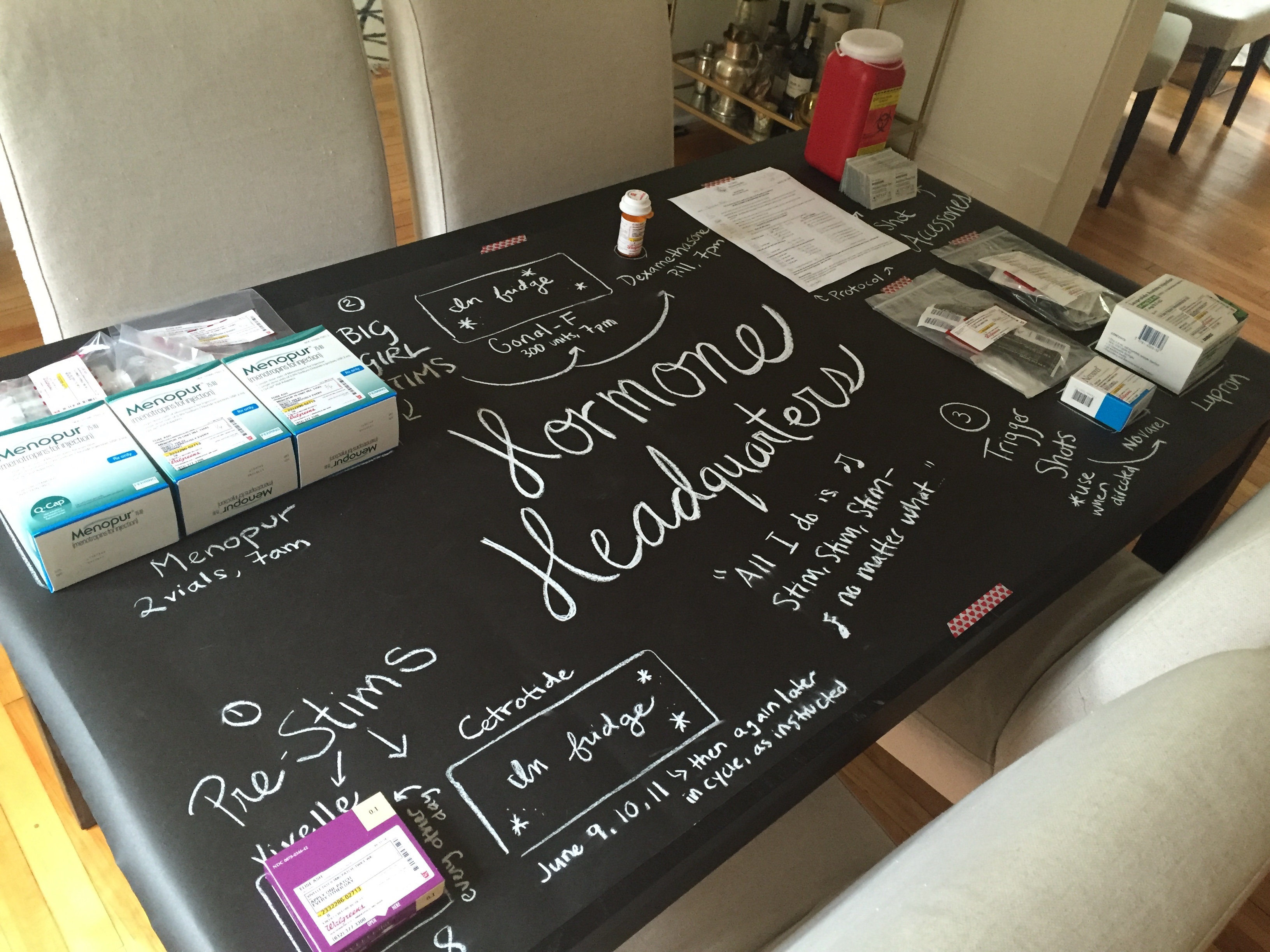 Your clinic will give you a list of all of the meds for your cycle, but that list can be confusing (because, again, you're not a pharmacist), so it's incredibly important that you read over that list and ask questions before taking any medications. Make sure you are super clear on dosages, whether the meds should be stored at room temp or in the fridge, and whether they should be mixed in advance or at the time of injection. Keep in mind that your meds could change mid-cycle, so you have to be ready to adjust your plan if needed. 
Once you are clear on the plan, next comes the fun part: organization! Here are my suggestions to organize your meds and make things a bit easier during a super-stressful time:
Designate two bins for medications: one for room-temperature medications, and one for fridge meds. Label both. MyVitro offers a wide array of products to help you organize your IVF meds (use the code RESCRIPTED to get 10% off!). 

Create a cheat sheet--in your own words--for each separate medication with dosage, instructions, timing, etc. It should include everything you need to make sure you understand your protocol. Writing it down will solidify everything in your mind and will also bring any questions to light that you can take to your nurse before your cycle begins.

Use post-it notes to label meds AM or PM and place them in their respective bins. This will make things a little easier if you're in a time crunch.

Create a daily schedule: what meds you will take when, who will give you meds, and all doctor's appointments. Utilize Rescripted's free medication management tools, which can help you track your appointments, manage your meds, get text message reminders, and more. Click here to join the community (did we mention it's free?!).

Look ahead on your calendar and note any pressing engagements. Ask yourself what can be pushed out or rescheduled? You want your schedule to have a few things that you can look forward to (because distractions are great during IVF), but during your cycle, you will be pretty preoccupied, so it's best not to have to worry about anything that isn't completely necessary, if possible.

Make sure that you have a plan in place for acquiring medications as needed mid-cycle. In other words, have your specialty fertility pharmacy on speed dial, and note that they usually need at least 24 hours of lead time. Make sure you get any insurance issues sorted out on the front end so you don't need to worry about it during your cycle.

If you don't meal plan, now is a great time to start. Freezer meals, meal delivery, takeout, or date nights to your favorite place will be your best friend during IVF. In other words, don't make yourself cook during your cycle if you can avoid it (unless it makes you happy, then by all means please do!).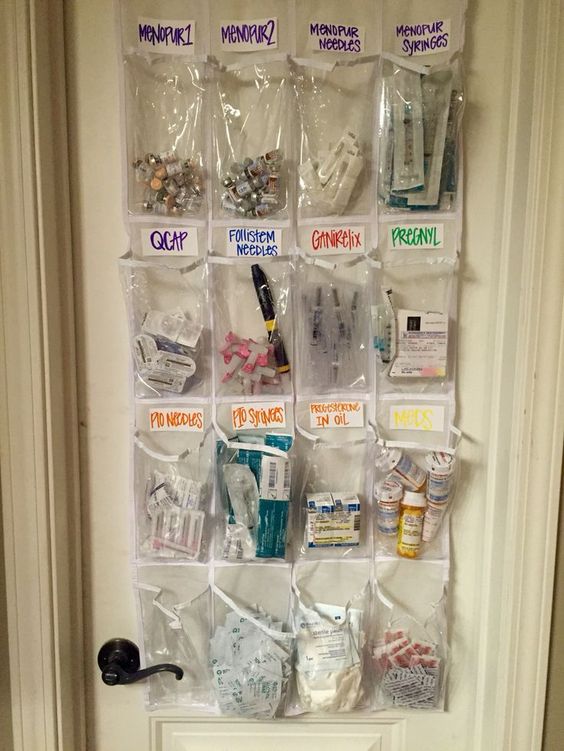 Being organized is all about thinking ahead and creating systems to ease your mind and free you up from endless decision-making, which can make a big difference in your mental health during a stressful process like IVF. With a little bit of advance planning, you'll be able to enter into your treatment cycle with a plan in place and your life in order, freeing up your mind to focus on positive thinking. 
You can do hard things, and you can do this!  Sending you love and baby dust. 
Kielyn Simonson is the founder of OrgaNice, a professional organizing service serving the Twin Cities area. Kielyn works with her clients to overcome their clutter challenges and reveal a space that brings them joy. She works alongside each client to reduce clutter, create new systems, and develop organizational skills that can be used in any space. She's also a proud infertility warrior.