The 10 Best Fertility Products For Fall 2022
It seems like every day we hear about another new and exciting fertility product popping up on the market. And, each one claims to...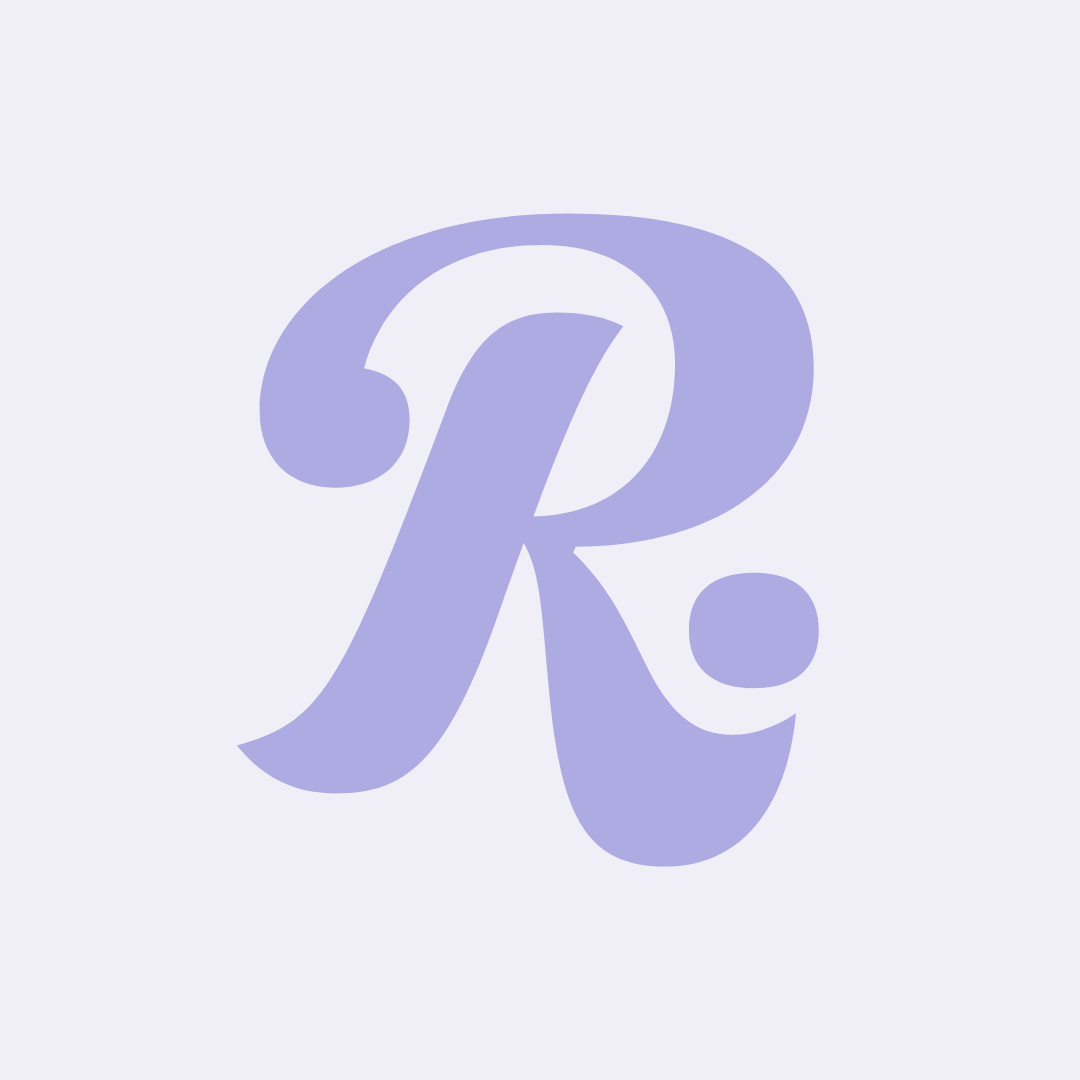 It seems like every day we hear about another new and exciting fertility product popping up on the market. And, each one claims to help support, predict, or better understand our bodies to help us optimize our fertility and grow our families. So, don't worry; it's not just you. There was over $350 million invested in the fertility industry in 2021, and this market has only grown over the last year. While all of this funding brings so much more innovation and excitement, it can also feel overwhelming to keep track of it all and find the right products for where you're currently at in your journey.
That's why the Rescripted team, along with our medical advisors, have rounded up our 10 favorite fertility products for Fall to help you achieve your family-building goals, from at-home test kits to mental health support, and more.
1. Noula Health Test
Backed by leading OB/GYNs, say "hello" to an incredibly comprehensive women's health and wellness test that you can take at home. Noula measures 9 key biomarkers linked to reproductive health including Vitamin D, Iron Ferritin, thyroid function, heart health, blood glucose, and inflammation levels. Noula provides the data you need to take control of your overall health, whether you are thinking about starting a family someday or actively trying.
And, Noula is more than just testing; they offer continuous support via their Care Coaches and provide a customized nutrition and wellness plan tailored to your body's needs. Shop the Noula Health Test here.
2. Proov Predict & Confirm™ Kit
Proov knows that it's not enough to predict your fertile window, since every body is unique. You also need to confirm your ovulation to truly understand your reproductive health and maximize your chances of getting pregnant. As the only FDA-cleared PdG test, Proov's Predict and Confirm Kit identifies your most fertile window through their LH test, and then follows that up with PdG testing to understand ovulation quality. A clinical study showed that elevated PdG on specific days after suspected ovulation (during the implantation window) was associated with a 92% chance of successful pregnancy, compared to only a 19% chance in those with lower PdG levels. We're huge fans of understanding our bodies, and we think Proov has a winning formula when it comes to predicting (and confirming) ovulation. Shop their Predict and Confirm Kit here.
3. Evvy Vaginal Health Test
Our vaginal health is essential to our overall health since it can fight off infections, defend against cancers, and protect a pregnancy. And the quality of its defense can be determined by the signals of the bacteria living there, in what's called the vaginal microbiome. That's why we're so excited that our friends at Evvy have created a simple at-home test for your vaginal microbiome, letting you know what's up down there, why it matters, and what you can do about it. Here's to Evvy's mission of demystifying female bodies! Shop the Evvy Vaginal Health Test here.
4. needed Prenatal Multi Capsules
While there are thousands of prenatal vitamins out there, we love needed's Prenatal Multi in capsule form, since it includes 24 optimal vitamins and minerals that mamas and babies need. It includes 400mg of Choline for metabolism and healthy baby development, 200mg of Magnesium for blood pressure and sleep quality, 300mg of Vitamin C for immune function, and 200mg of Calcium for healthy bones and hearts. Our team recommends taking it before, during, after pregnancy— and even beyond. Shop needed's Prenatal Mutli here.
5. myMindBodyBaby Egg Quality Formula
It can be hard to know what you actually should be eating to help support egg quality while trying to conceive, not to mention finding the time to meal-plan. Designed by Registered Holistic Nutritionist Michelle Strong, myMindBodyBaby's Egg Quality Formula program includes a nutrition guide, meal plan, and grocery lists to make creating meals that enhance your reproductive health easy. Additionally, the program highlights key factors that influence egg quality and what at-home steps you can take to improve the quality of your eggs. We love the Egg Quality Formula, which you can find on our marketplace here.
6. InCircle (In)Fertility Cards of Affirmation
Sometimes, you need an extra boost of motivation or a special mantra to get you through a hard day or week. We're big fans of InCircles' (In)Fertility Cards of Affirmation because they can provide comfort to anyone navigating a difficult road to parenthood. Each card in the deck is unique and designed by Glitter Enthusiast, a talented artist and fellow infertility warrior who used sterile IVF needles to create these beautiful designs. They are our go-to gift for anyone who needs love and support on their journey. Check out these beautiful works of art here.
7. Let'sGetChecked PCOS Test
If you are experiencing irregular periods but unsure if you have PCOS, Let'sGetChecked has a simple, at-home test for the hormones associated with Polycystic Ovarian Syndrome, a common hormonal disorder that affects 1 in 10 women of childbearing age and is one of the leading causes of infertility. The Let'sGetChecked kit tests your levels of Testosterone, Sex Hormone Binding Globulin (SHBG), Free Androgen Index (FAI), Follicle-Stimulating Hormone (FSH), Luteinizing Hormone (LH), and Cortisol to help determine if you might have PCOS so that you can have that important conversation with your doctor. Want to learn more? Check them out on our marketplace here.
8. Bird&Be Power Pack (for eggs and sperm)
It takes two to tango--meaning men are part of the fertility equation, too. With Bird&Be, you can equip your team's eggs and sperm with prenatal supplements that go above and beyond. The Power Prenatal has all of the go-tos you'd expect for both you and your partner, plus powerful antioxidants and ingredients like CoQ10, PQQ, and NAC to protect both parties' DNA and fend off everyday stressors. Shop the power pack(s) here.
9. Mosie Baby Kit
Whether you are a lesbian couple trying to conceive with donor sperm or a heterosexual couple that just needs a little bit of extra help conceiving, Mosie Baby is an at-home insemination kit for intravaginal insemination (ICI), or what some might think of as the "turkey baster method." Proven to be as effective as IUI or intercourse, it's a great way to maintain the intimacy of the home environment while attempting to grow your family. The Mosie Baby kit includes 2 Mosie insemination syringes, instructions, and a collection cup. Interested in learning more? Check them out on our marketplace here.
10. FertiCalm app
Your mental health is important and should be prioritized. However, many people don't have the time, money, or access to see a therapist specifically trained in infertility counseling. Enter FertiCalm. The FertiCalm app provides more than 500 custom coping options for over 500 specific situations which have the potential to cause distress throughout a difficult fertility journey.
FertiCalm's creators, Dr. Ali Domar and Dr. Liz Grill, are reproductive psychologists with over 45 years of combined experience at two of the most prominent infertility centers in the U.S. While FertiCalm is not a substitute for treatment with a licensed therapist or psychologist, FertiCalm serves as a helpful resource for women and couples in the exact moment they feel distressed by providing them with coping techniques for many common social scenarios faced on the road to parenthood. Check out FertiCalm on the app store or in our marketplace here.
Whether you're planning, trying, or persisting, the Rescripted marketplace has everything you could want, need, or didn't even know you wanted or needed while trying to conceive. Check it out here.
---
Chioma Eve is a freelance wellness, healthcare, and life-science writer with experience writing about general health and wellness, healthcare technology, genetics, mental health, and her favorite, women's health. At the intersection of marketing and healthcare is where she finds her voice, helping brands convey their message and interpret their vision through easily digestible articles. You can connect with her on Twitter and on LinkedIn.